To the Nameless Dead by Primordial (Black Metal, 2007)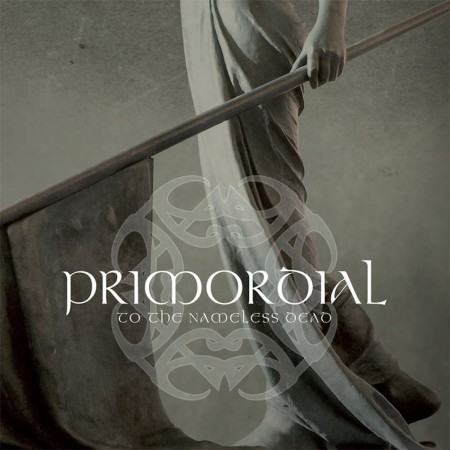 TRACK LISTING ;
1. Empire Falls (08:02)
2. Gallows Hymn (05:55)
3. As Rome Burns (09:15)
4. Failures Burden (06:37)
5. Heathen Tribes (08:18)
6. The Rising Tide (01:33)
7. Traitors Gate (06:49)
8. No Nation on This Earth (08:13)
BUY : Primordial Bandcamp – Metal Blade Records
Recorded during the summer of 2007 at Foel Studios, Wales.
Mastered at Hofa Studios, Karlsdorf, Germany.
P. MacAmlaigh – Bass
C. MacUiliam – Guitars
A.A. Nemtheanga – Vocals
S. O'Laoghaire – Drums
M. O'Floinn -Guitars
---
This album was also released as a limited edition 2-CD book-like digipak release. The second disk is a live performance recorded at Rock Hard Open Air, Gelsenkirchen, Germany, 2006.
Disc 2…
1. The Golden Spiral (07:27)
2. The Gathering Wilderness (07:24)
3. Sons of the Morrigan (06:55)
4. The Coffin Ships (08:30)
5. Song of the Tomb (06:33)
6. Gods to the Godless (07:15)
---
And as a 12″ picture disc, limited to 500 hand-numbered copies, featured the same track listing as the standard CD edition.
And 2xLP edition which also includes two live tracks taken from the bonus DVD…
09. Sons Of The Morrigan (06:55)
10. Gods To The Godless (07:15)
A repress in February 2015 comes in a gatefold sleeve with a 2-sided poster.
Limited colors are hand numbered.
-200 Amber
-300 Grey Marble
-Black