The Gathering Wilderness by Primordial (Black Metal, 2005)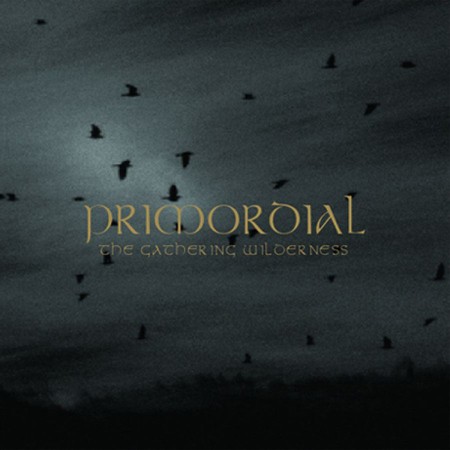 We're currently working on restoring the stream for this release. Please check back soon.
TRACK LISTING ;
1. The Golden Spiral (08:03)
2. The Gathering Wilderness (09:13)
3. The Song of the Tomb (07:57)
4. End of All Times (Martyrs Fire) (07:43)
5. The Coffin Ships (09:58)
6. Tragedy's Birth (08:32)
7. Cities Carved in Stone (08:07)
BUY : Primordial Bandcamp – Metal Blade Records
Recorded in October 2004 at The Cauldron Studios, Dublin, Ireland.
Mastered at The Cauldron Studios, Dublin, Ireland.
P. MacAmlaigh – Bass
C. MacUiliam – Guitars
A.A. Nemtheanga – Vocals
S. O'Laoghaire – Drums
M. O'Floinn -Guitars
==================================
This album was also released as a CD/DVD edition which contains "The Making of The Gathering Wilderness" documentary.
As a 2xLP edition on black vinyl strictly limited to 300 numbered copies worldwide.
As a 12″ picture disc edition limited to 500 copies, released by Sentinel Records.
First 100 copies came with an exclusive patch.
Licensed from Metal Blade Records.
And a 10th anniversary reissue.
300 x 180g black, 200 x clear/black marbled vinyl, all numbered. Includes a 2-sided poster.