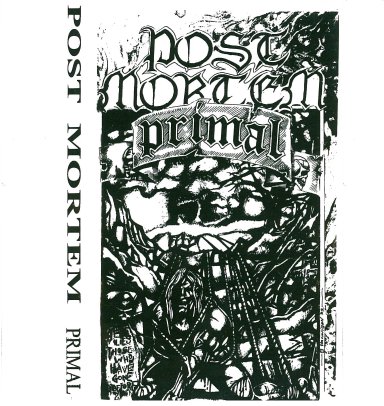 We're currently working on restoring the stream for this release. Please check back soon.
TRACK LISTING ;
1. Only Pain Remains
2. Soul-Eater
3. Serene Infinity
4. Primal (Blind Emotion)
5. Signs Of Mortality
Thanks a million to Cory Sloan for passing on this demo and also for allowing me to upload it here to the Archive.
…………………………………………………………………….
Produced and mixed by Willy HAyden and POST MORTEM at Poppyhill Studios, Naas on 21st-23rd August 1992.
Vocals – Brian Hannigan
Lead Guitar – Karl O'Hanlon
Guitar – Ronan Fahey
Bass – Cory Sloan
Drums – Ray O'Sullivan
Cello on 'Serene Infinity' by Sarah Walshe.