The Precipice Of Change by Parhelia (Post Rock/Metal, 2013)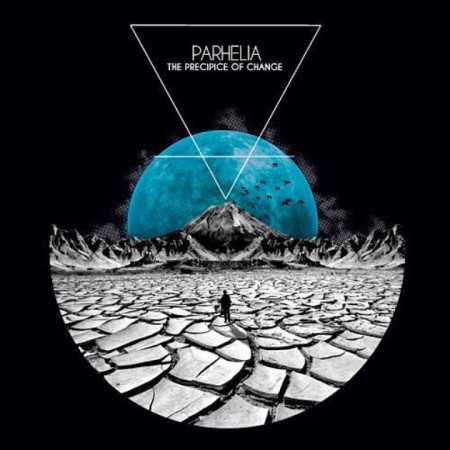 We're currently working on restoring the stream for this release. Please check back soon.
TRACK LISTING;
1. Longitude By Latitude (Demo 2012)
2. Capricorn One (Demo 2012)
3. Desert of Thought (Demo 2012)
4. The Light That Guides Us (Demo 2012)
5. Magnetic North (Demo 2012)
6. Chemtrails (Demo 2012)
7. Precipice (Demo 2012)
BUY/DOWNLOAD;  PARHELIA Bandcamp   
---
Greg Clarke – Guitars, Effects, E-Bow
Philip Clarke – Guitars, Effects
Cathal Rodgers – Bass, Keys, Effects
All songs written and arranged by Parhelia. Copyright Parhelia 2013.
Desert of Thought, Chemtrails & Precipice written with Andy Clarke.
Drums on this recording by Nils Helstrom.
Drums, Keys and Drones recorded by Cathal Rodgers in Banagher, Co. Offaly 2012/2013
E-Bow on Capricorn One and Precipice outro recorded by Greg Clarke in Blessington, Co. Wicklow 2012/2013
Guitars & Bass recorded by Neal Calderwood @ Manor Park Studios Co. Antrim March 2013
All tracks mixed and mastered by Neal Calderwood