Precipice Demos 2012 by Parhelia (Post Rock/Metal, 2016)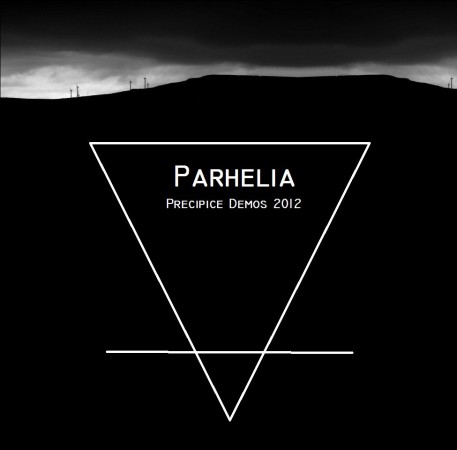 We're currently working on restoring the stream for this release. Please check back soon.
TRACK LISTING;
1. Longitude By Latitude (Demo 2012)
2. Capricorn One (Demo 2012)
3. Desert of Thought (Demo 2012)
4. The Light That Guides Us (Demo 2012)
5. Magnetic North (Demo 2012)
6. Chemtrails (Demo 2012)
7. Precipice (Demo 2012)
BUY/DOWNLOAD;  PARHELIA Bandcamp   
---
Recorded in Banagher, Co. Offaly by Cathal Rodgers and Blessington, Co. Wicklow by Greg Clarke, 2011 – 2012.
After the release of 'Shifting Sands' in 2009 there were extended periods of inactivity and uncertainty surrounding the band. The only thing to keep our spirits up was the unfolding of the songs that would eventually become 'The Precipice Of Change'.. In an attempt to manifest some sort of will to power, we eventually decided to record demo versions of the tracks we had written. This was the first time we had demoed an album and it would not be too much of an exaggeration to say that without these demos to spur us on there would probably never have been an album to follow them.
So the versions presented here are not merely inferior sketches of the final album.. They are much more important than that.. In fact, for a period of time these recordings became the very lifesblood of the band..
These recordings are very special to us, and we present them here in the hopes that others might find some similar magic in there too.
Editor Notes:
These demos were released online by the band in January 2016.