The Forgotten Tome by Overoth (Death Metal, 2017)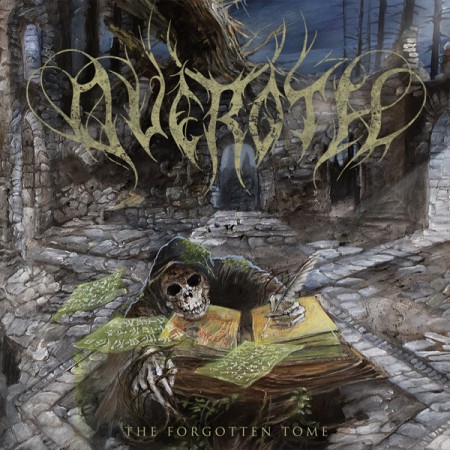 We're currently working on restoring the stream for this release. Please check back soon.
TRACK LISTING:
1. Opus Obscura
2. Sigil Of The Empty Throne
3. Winter Of Iniquity
4. The Keeper
5. God Of Delusion
6. The Forgotten Tome
7. Leviathan Swallowed The Sun
8. Mar The Gates
9. Harbinger Of The End Times
10. Shadows In A Thousand Shades Of Black
Release Date: 22nd September, 2017.
BUY/DOWNLOAD:  Overoth Bandcamp  –  Hostile Media 
Recorded at Sonic Forge in Wales.
Produced by Joe Thompson and Mike Hourihan.
Andy – Vocals & Bass
Daniel – Guitars
Andrew – Guitars
Jay – Drums