Kingdom Of Shadows by Overoth (Death Metal, 2010)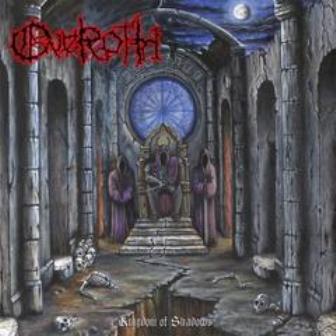 We're currently working on restoring the stream for this release. Please check back soon.
TRACK LISTING :
01. Kingdom Of Shadows
02. I Am One, I Am All
03. A Cry To The Fallen…
04. Summon The Cursed
05. The Serpent Of Old
06. Led To The Slaughter
07. Pathway To Demise
08. Obsidian Blade
09. Upon The Altar
10. The Forbidden Realm
Re-released in 2012 by Hostile Media.