Live @ The Siege 'Samhain 2014' by Old Season (Classic Heavy Metal, 2014)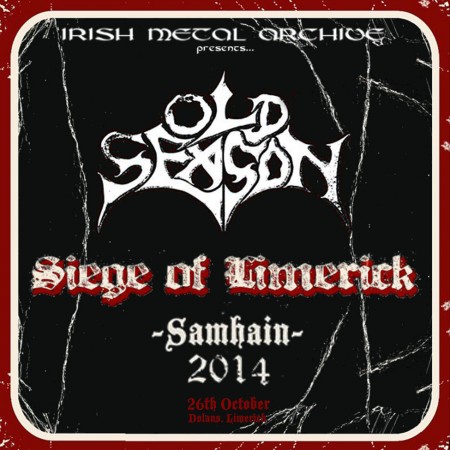 We're currently working on restoring the stream for this release. Please check back soon.
TRACK LISTING ;
1. Bitter Is The Wind
2. At The Hollow
3. Meet Me On The Battlefield
Three tracks taken from OLD SEASON's set at the 'Siege Of Limerick – Samhain 2014'
Thanks a million to OLD SEASON's James Blanchfield and the rest of the band for allowing these tracks to be made available.
And thanks also to Tall John and Ciaran Culhane at BadReputation Ireland for their help in organising the recordings.
www.facebook.com/pages/Old-Season/100581658951
www.facebook.com/badreputation.ireland