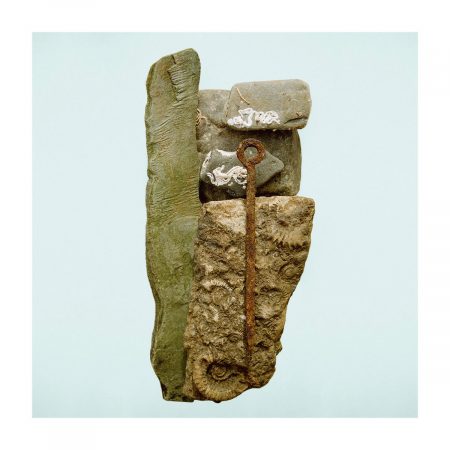 We're currently working on restoring the stream for this release. Please check back soon.
TRACK LISTING:
1. Cassini-Huygens Part 1 (The Launch)
2. Cassini-Huygens Part 2 (Last Transmission)
3. Them
4. Tumulus
5. Moving Towards Total Disorganisation
6. The Burden
Release Date:  08th January, 2021 
BUY/DOWNLOAD:  NR Bancamp (CD Version)
CD/CASETTE:  Cursed Monk Records (CD/Tape Versions)
Recorded & Mixed by Niall Doran at Start Together Studio (Belfast, Northern Ireland)
Mastered by Brad Boatright at Audioseige (Portland, Oregon)
Photography, design and print by C.C.
Inner poster artwork by P.H.
Craig Carson – Bass Guitar / Vocals
Peter Hunter – Baritone Guitar / Vocals / Synth
Mark Smyth – Drums / Percussion
---
TIDES is the third LP from Northern Irish Sludge/Doom band NOMADIC RITUALS.
TIDES displays a complex sonic palette of heaving riffs, howling feedback, abrasive noise, and pounding drums to plaintive ambient sections and introspective psychedelia.
Screen printed slip case and 4″ glossy photo quality cover art print.
The first run of CD's has been hand printed and produced solely by NOMADIC RITUALS.
Limited run of 100 copies, each hand printed item is unique.
And comes in a 
Includes:
   – One audio CD
   – Double CD card sleeve
   – Numbered poster/lyric sheet
   – Holographic monogram sticker
   – Wax sealed envelope – colours vary
Photography, design and print by C.C.
Inner poster artwork by P.H.
Where possible we used 100% recycled card or paper stock.