Rise of the Bastard Deities by Morphosis (Death Metal, 2009)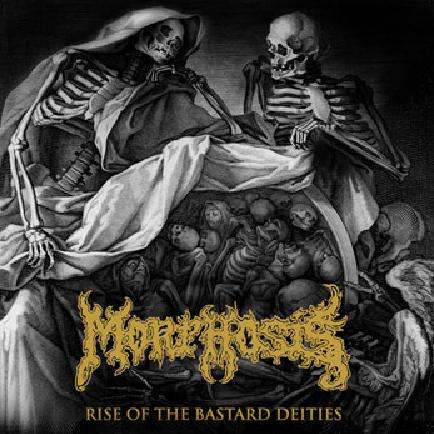 We're currently working on restoring the stream for this release. Please check back soon.
TRACK LISTING ;
1. Plight of the Fallen Ones
2. Psychosomatics
3. Kindred
4. Rise of the Bastard Deities
5. Depraved
6. Conflagration
7. Preyed Upon
8. Crown of Thorns
9. Shred
10. Rabid
BUY CD/DOWNLOAD:  Sentinel Records 
Recorded, mixed and mastered by Michael Richardson at Trackmix Studios, Dublin between June and October 2008. Contains five newly written songs and five re-worked versions of earlier material.
Guest vocals on "Kindred" by Nemtheanga from Primordial.
Vocals/Bass – David "George" Thomas
Guitars – Vinnie O'Brien
Vocals – Karl "Squelch" Walsh
Drums – Sam Lambert