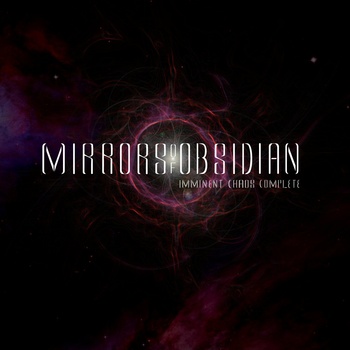 We're currently working on restoring the stream for this release. Please check back soon.
TRACK LISTING :
1. Slaves To Numbers
2. Celestial Fusion
3. Exist By Program
4. Codes Of Silence
5. In Dissonance We Breath
6. Hive Mind
7. Deceptive Technology
8. Imminent Chaos Complete
BUY/DOWNLOAD:  Bandcamp 
Vocals – Ciaran Ennis
All Instruments – Eoin Ennis
All tracks written, produced and engineered by Ciaran Ennis and Eoin Ennis.
Recorded at Megatech Studios, Dublin.
Mixed by Eoin Ennis.
Mastered by Dan Swanö.
Art & Design by Daniel Ho and Eoin Ennis.
Editor Notes:
The album was recorded at Megatech studios in Dublin. It was written, produced, engineered and mixed by the two brothers. And to top it all off! They enlisted the serviced of the one and only Dan Swanö to master the album. It has everything except an actual physical release. Which in one way is a bit of a shame, as it's a quality album that definitely deserves a proper release.
It all looks and sounds excellent! Ciaran and Eoin should be well pleased with themselves for what they've achieved on this release. There are more than obvious nods toward FEAR FACTORY, DEVIN TOWNSEND, MESHUGGAH and other bands like that. Not a bad thing, by any means. As it's all the positives from those bands that are evident in their music.