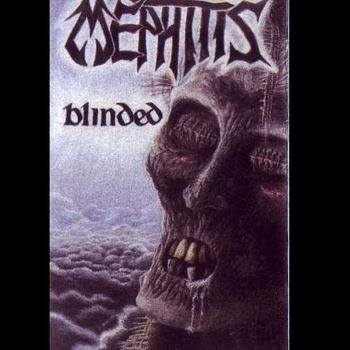 We're currently working on restoring the stream for this release. Please check back soon.
TRACK LISTING ;
1. Blinded (incomplete)
2. Sweetly Scented
3. Eyes In Flames
4. Wither
5. For The Dead I Dream
6. Blinded (demo tape version) (bonus)
Released:  1996  
BUY/DOWNLOAD:  MEPHITIS Bandcamp  
Recorded & Mixed in Electra Recording Studio's, Dublin, in February / March 1996.
Recorded and Mixed by Jim Kelly & Mephitis
All Music by John Rattigan & Robert Gibson.
All Lyrics by Robert Gibson.
Cover art by Alex Kurtagic.
Bass – Joe Daly
Drums – John Rattigan
Guitars – Eric Foley
Vocals/Guitars – Robert Gibson
Editor Notes:
*******
Unfortunately the original DAT was damaged and the last minute of the opening 'Blinded' track is lost. I've included a copied tape version at the end but the quality of this is pretty bad. If I ever get a proper full version I'll add it here.
*******