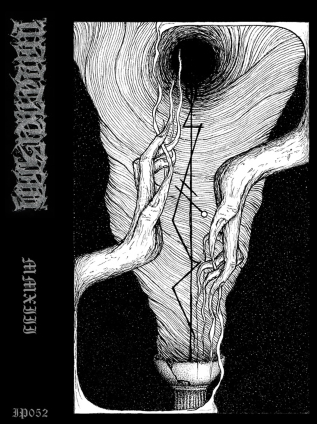 We're currently working on restoring the stream for this release. Please check back soon.
TRACK LISTING:
1. Wraith//Spore//Plague
2. The Mother's Blade
3. Hallucinogen
Release Date:  23rd November, 2013
BUY/DOWNLOAD:  Bandcamp  –  Invictus Productions
Originally released on cassette through Invictus Productions.
CD and LP version released also.
Recorded in Sun Studios, Dublin with Ola Erjsfjord.
Artwork by Matt Salter.
PG – Vocals/Bass
AC – Guitars/Vocals
MB – Buitars/Vocals
JK – Drums