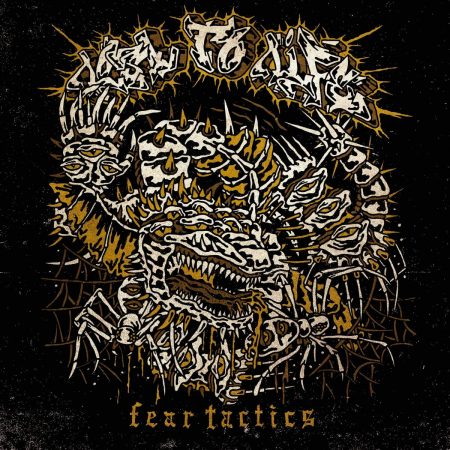 We're currently working on restoring the stream for this release. Please check back soon.
TRACK LISTING:
1. Intro (01:22)
2. Ready to Die (02:31)
3. 1000 Eyes (Endless Suffering) Ft. Craig Burke (03:43)
4. Better Days Aren't Coming (00:47)
5. Fear Tactics Ft. Tommy Larmour (02:34)
Release Date 16th November, 2022
BUY/DOWNLOAD:  Bandcamp
Thanks to Craig Burke (BITTER PILL) and Tommy Larmour (LAST WISHES) for providing guest vocals.
Vocals – Kalem
Drums – Nate
Guitars – Dave
Bass – Daly
Recorded by Shaun Cadogan
Mixed and Mastered by Wyatt Oberholzer
Art by Marc UÅ