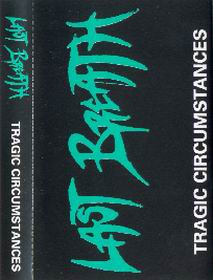 We're currently working on restoring the stream for this release. Please check back soon.
TRACK LISTING :
1. D.B.S.
2. Mortallity
3. Under Shadows
4. Next Of Kin
5. Warped
6. Forgotten
7. Pull The Plug ('DEATH' Cover)
8. Sadness
Thanks to Cathal FitzGerald for passing on a copy of the two LAST BREATH demos and for allowing me to upload them to the Archive for everyone to listen and download.
………………………………………………………………..
Bass/Vocals – Vinnie White (Mind's Eye)
Drums – Cathal FitzGerald (Mind's Eye, Sellafield Surf Club)
Guitar – John McRory (Mind's Eye)