Live in Nancy's, Cork [05-02-94] by Lamentations (Death Metal, 1994)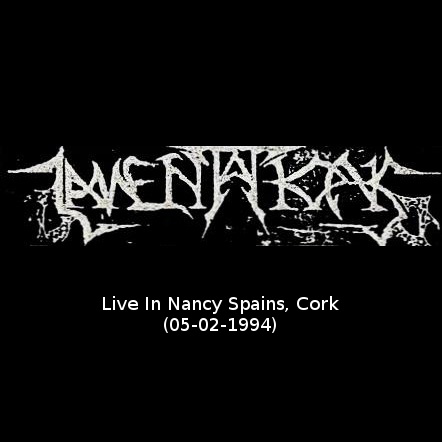 We're currently working on restoring the stream for this release. Please check back soon.
TRACK LISTING :

1. Graveous Error
2. If They Had Eyes ('Unleashed' cover)
3. From This Day Forward
4. A Winter Sunset
5. Black Seduction
LAMENTATIONS first gig, recorded from the sound desk at Nancy Spains in Cork on 05-02-94, supporting PRIMORDIAL, FIFTH DOMINION and CURSED EARTH. Warts'n'all straight live recording with between song banter which includes, as Peter Holzmann describes it, a "brutalized" UNLEASHED cover version.