The Less You Know, The More You Sleep by Jenova (Death Metal, 2017)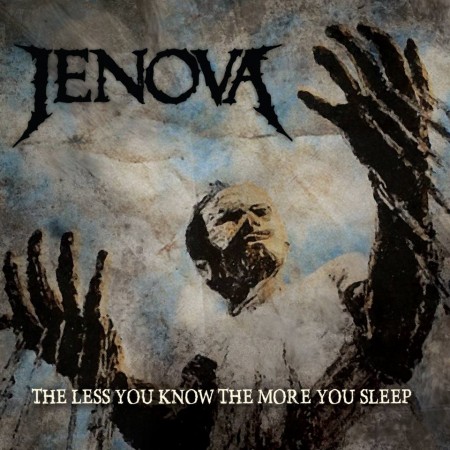 We're currently working on restoring the stream for this release. Please check back soon.
TRACK LISTING:
1. The Walking Dead
2. The Final Tide
3. Nihil Deorum
4. Rains
Release Date: 25th August, 2017.
BUY/DOWNLOAD:  Bandcamp

Recorded by Colm Drennan at Sound Training Productions.
Mixed and Mastered by Aidan Cunningham.
Artwork by Dave Mooney and Martin McCormack.

Brian J Harrington – Vocals
David Mooney – Bass
Cormac Jordan – Guitar
Dylan Kennedy – Guitar
Marco Persechini – Drums