Fetish for Flesh by Inhumane (Death Metal, 2003)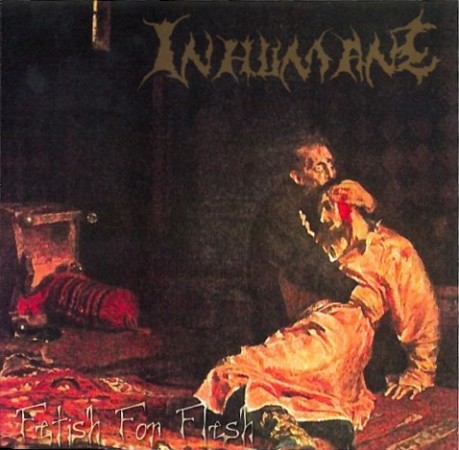 We're currently working on restoring the stream for this release. Please check back soon.
TRACK LISTING ;
1. Seeds Of Lunacy
2. Time To Die
3. Hell On Earth
4. Loss
5. Feast Of The Dead
6. Fetish For Flesh
Recorded and mixed in Cosmic Recording Studio (Dublin) by John Claude Bayet.
Lead Guitar – Keith Whelan
Drums – Andy Inight (Nephridium, Apostate Viaticum)
Vocals – John Edmonds
Bass – Eoin Raftery
Rhythm Guitar – Aaron Murphy (Karnayna, Kingdom, Arcane Sun)
Keyboards on "Hell On Earth" by Michael Inight.