Enter the Unknown by Ianos (, 2011)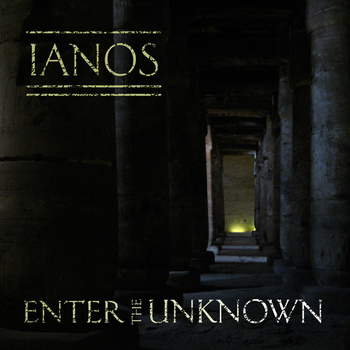 We're currently working on restoring the stream for this release. Please check back soon.
TRACK LISTING :
1. Initiation
2. Enter the Unknown
3. Enlightenment
4. Rites of Passage
BUY/DOWNLOAD:   Bandcamp  
All music composed by Ian O'Sullivan.
All instrumentation by Ian O'Sullivan
Editor Notes:
This EP is really quite good. Over all it reminds me an awful lot of 'Flying On Blue Dream' period JOE SATRIANI. Especially with the guitar tone used and also with the drum and bass rhythms.
The opening track is your typical short and kind of pointless intro style instrumental. It quickly fades out just as you expect it to open into something proper, which like 'Hellion / Electric Eye' for JUDAS PRIEST, is track two and title track 'Enter the Unknown'. A decent slow paced rocker which has an eerie touch of JUDAS PRIEST to some parts. The third track 'Enlightenment' picks the pace up a bit. Probably the best foot-tapper and head-nodder of all the tracks on offer. It's SATRIANI through and through. Final track 'Rites OF Passage' is a strange one. It's a good track overall and it's first half is very similar in style to 'Enter The Unknown'. But then right in the middle it just stops and from out of nowhere acoustic Spanish guitars come into the mix. Great playing and all. It just comes across as a little odd. This part then progresses back into electric guitars and finishes out the track as it started. But I can't help to think that if the acoustic section opened the track instead of 'hijacking' it in the middle the track would have been a whole lot better.
The musicianship is excellent. Definitely well worth a listen!