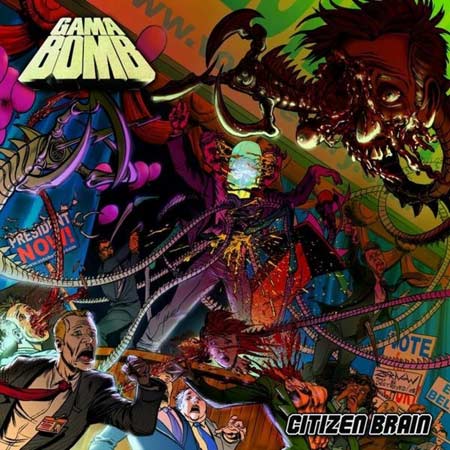 TRACK LISTING ;
01. Zombie Blood Nightmare
02. Evil Voices
03. Final Fight
04. Time Crime
05. Global Warning
06. OCP
07. Hammer Slammer
08. Sentenced to Thrash
09. Zombi Brew
10. Hell Trucker
11. Return of the Technodrome
12. Thrashoholic
13. In the Court of General Zod
14. Space Invaders
15. Bullet Belt
Released on 9th June 2008 in Europe and 24th June 2008 in the United States and rest of the world by Earache Records.A Bonus DVD featuring tour and studio footage was included in early pressings of the album.
Recorded at Grindstone Studios with producer Scott Atkins.
Philly Byrne – Vocals
Domo Dixon – Guitars
Luke Graham – Guitars
Joe McGuigan – Bass, Vocals
Paul Caffrey – Drums