Mortal EP by For Ruin (Death Metal, 2013)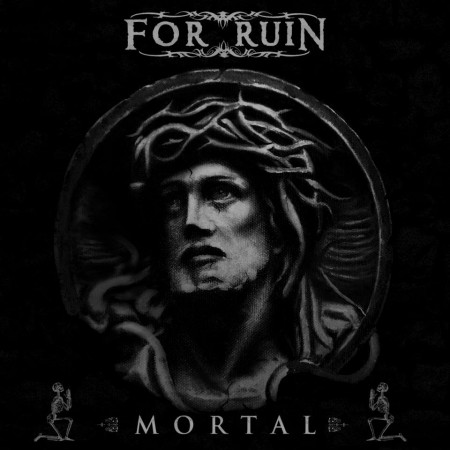 We're currently working on restoring the stream for this release. Please check back soon.
TRACK LISTING :
1. Mere Mortals
2. The Master is Here
3. Death Becomes Him
4. Mere Mortals (2011 demo)
BUY/DOWNLOAD:  Bandcamp  
Tracks 1-3… recorded and mixed in Data Studios, Kerry during April/May 2013, and mastered at Secret Garden, Cork.
John Murphy – Guitars/Vocals
Pete Lawlor – Bass
Pete Alcorn – Drums
Ronan Hayes – Guitars
Track 4 recorded in March 2011 (along with 3 others) over a single weekend at Westland Studios in Dublin.
John Murphy – Guitars/Vocals
Pete Lawlor – Bass
Pete Alcorn – Drums
Drew Myers – Guitars