Fools Day by Flatline (Thrash Metal, 2000)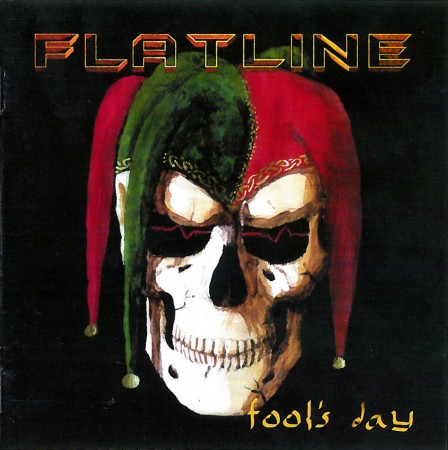 We're currently working on restoring the stream for this release. Please check back soon.
TRACK LISTING :
1. Intro / Crash & Burn
2. Thanks For Nothing
3. Fight To Breathe
4. Taking Over (Instrumental)
5. Someday It Will End
6. Lost
Thanks to Don O'Brien for allowing me to upload this album to the Archive.
www.facebook.com/pages/FLATLINE/403959755140
www.myspace.com/flatlinethrash
Recorded 1st April 2000 at BPM Studios, Douglas, Cork.
Cover concept by FLATLINE.
Cover Design/Artwork by Nicholas Kelly/Denis Coveney.
Cover Layout by Michael O'Sullivan, Leo O'Sullivan, Keith Troy and Denis Coveney.
Vocals/Guitars – Don O'Brien
Guitars – Chris McBride
Bass – Denis Coveney
Drums – Nicholas Kelly