Who Is The Enemy by Doomsgame (Death Metal, 1992)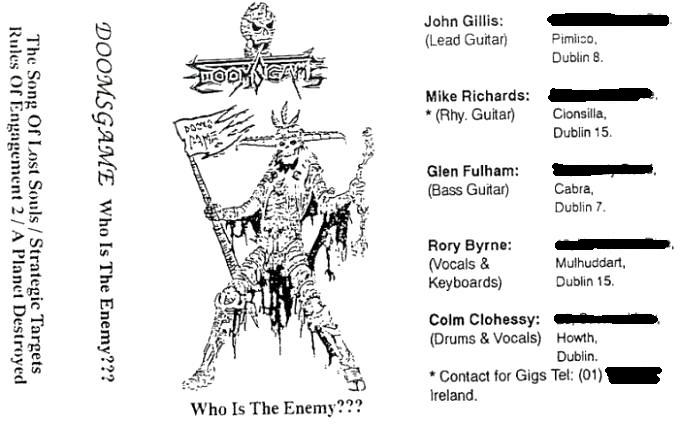 We're currently working on restoring the stream for this release. Please check back soon.
TRACK LISTING:
1. The Song Of Lost Souls
2. Strategic Targets
3. Rules Of Engagement II
4. A Planet Destroyed
Release Date:  1992  
BUY/DOWNLOAD:  Bandcamp  
Thanks to Mick Richards for giving me permission to feature this Demo on the Archive.
Recorded in Sun Studios, April 1992.
Produced by Cormac Scollard and DOOMSGAME.
Rhythm Guitar – Mick Richards (Deadlock)
Drums/Vocals – Colm Clohessy (Deadlock)
Lead/Rhythm Guitar – John Gilles
Bass/Keyboards – Glen Fulham
Vocals – Rory Byrne