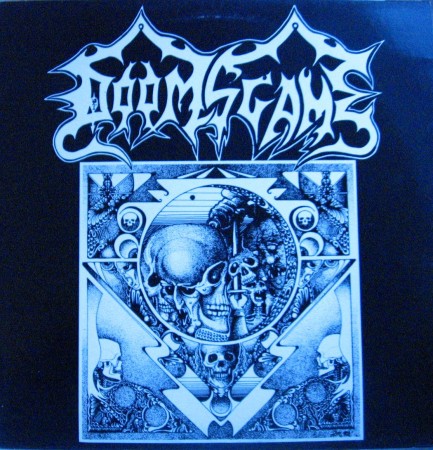 We're currently working on restoring the stream for this release. Please check back soon.
TRACK LISTING:
A1. The Song Of Lost Souls
A2. Strategic Targets
A3. Rules Of Engagement II
A4. A Planet Destroyed
B1. Absolute Weapons
B2. Biological Artillary
B3. The Outhrou
Release Date:  1992 
BUY/DOWNLOAD:  Bandcamp  
Thanks to Mick Richards for giving me permission to feature this EP on the Archive.
This was released on 12″ vinyl and cassette which had the above three tracks and also included the earlier 'Who Is Th Enemy' demo.

Recorded in Sun Studios, April 1992.
Produced by Cormac Scollard and DOOMSGAME.
Rhythm Guitar – Mick Richards (Deadlock)
Drums/Vocals – Colm Clohessy (Deadlock)
Lead/Rhythm Guitar – John Gilles
Bass/Keyboards – Glen Fulham
Vocals – Roy "Digs"