The Pain Of Constant Living by Debt (, 2000)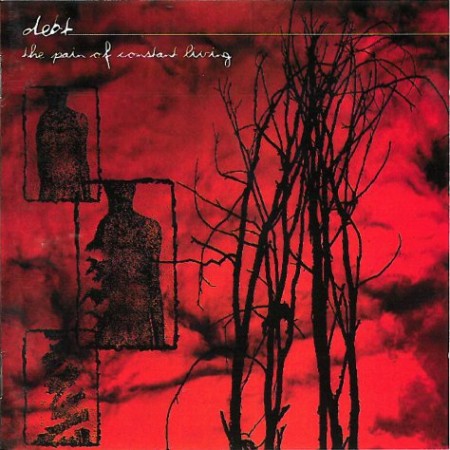 We're currently working on restoring the stream for this release. Please check back soon.
TRACK LISTING ;
1. False Time
2. Dead Or Demented
3. Done
4. The Pain Of Constant Living
5. Insect Museum
6. The Weakest Link In The Entire fucking Chain
7. Crawl
8. Poison = Cure
9. Black Mirrors
——————–
10.Live at Warzone (Belfast 1999)
11.Live (Germany 1998)
Available here to stream/download is the bands only official release, 'The Pain Of Constant Living'.
Also included is audio recording of the band live at Warzone in Belfast from 1999, playing Michael Jackson's 'Beat It' & 'Black Mirrors'. And a full audio recording of a gig from their European tour with CHEAPSKATE from 1998.
Thanks a million to Jamie Grimes for letting upload this album and live recordings to the Archive.
Bass/Vocals – Padraic Skehan (The Pink Fits)
Guitar – Willie Culleton
Drums/Vocals – Jamie Grimes (Drainland, Coalinga, Lamentations, Already Dead, Serpents, Repentance, Prison Chapel, and more…)
Recorded in Spring 2000 at Centre Studios, Belfast by Marty.Graphics and Design by Glyn Smith.