Carnivorous Forests of the Unknown by Deamhan Fola (Black Metal, 2018)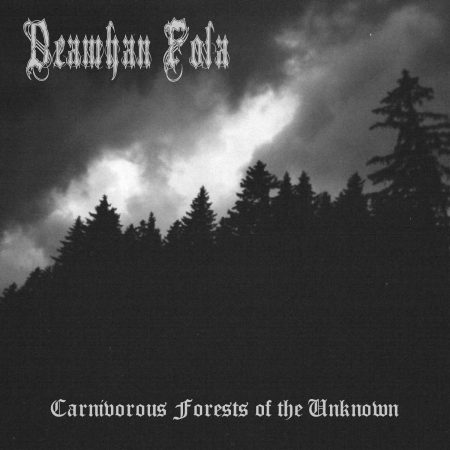 We're currently working on restoring the stream for this release. Please check back soon.
TRACK LISTING:
1. Engulfed in the Carnivorous Forests of the Unknown
2. Caught in the Blizzard of Frozen Tears
3. Bás a Fháil
4. The Chilling Winds That Bring Life to the Dead
5. Unholy Judas Sin
6. Seeking Shelter in a Dead Tree
Release Date: 03rd March, 2018 
BUY/DOWNLOAD: Bandcamp 
Recorded over 2016-2018 in isolation.
Ominus – Guitar, drums, bass, vocals, production.