Mesradh Machae by Coscradh (Death Metal, 2021)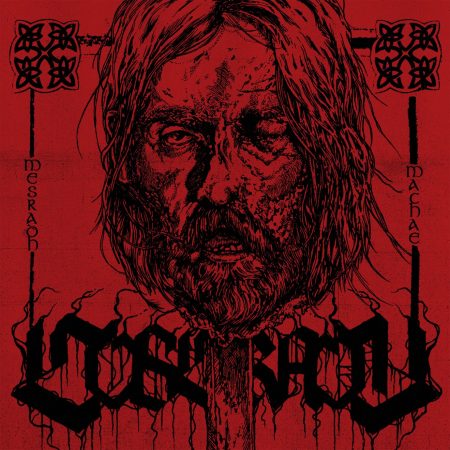 We're currently working on restoring the stream for this release. Please check back soon.
TRACK LISTING:
1. Mesradh Machae
2. Plagues of Knowth
Release Date:  07th May, 2021
BUY/DOWNLOAD:  Invictus Productions  |  COSCRADH Bndcamp
Ciarán Creedon – Guitars/Vocals/Lyrics
Karl Leavey – Drums/Live Samples
Jason Keane – Guitars/Lead//Backing Vocals
Hick O Aodha – Bass/Backing Vocals/Samples
---
7″ EP featuring two new tracks that were originally recorded in the latter half of 2020 as part of an album pre production venture. 'Plagues of Knowth', will be re-recorded for the forthcoming album shortly, while 'Mesradh Machae' is exclusive to this release.