...and that's how I found them by Condemned (Brutal Death Metal, 2003)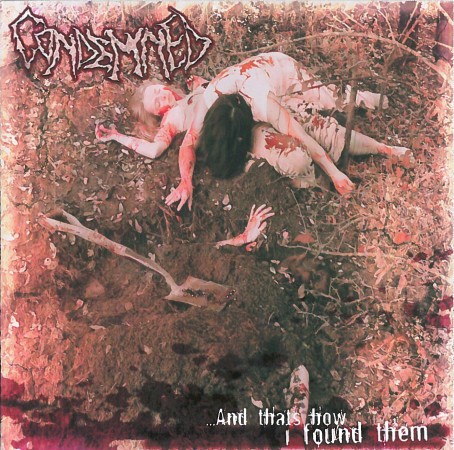 We're currently working on restoring the stream for this release. Please check back soon.
TRACK LISTING ;
1. Bits Of Her Everywhere
2. Leave Me Alone (Or I'll Kill Again)
3. Almost Cannibal
4. Criteria For A Massacre / Gutted In Sixty Seconds [hidden]
Thanks to Willy Taylor for allowing me to upload this Demo to the Archive.
Vocals – Pete Clarke (Abbattoir, Zombified, The Obscene Machine)
Guitars – Steve Moore (Devilmakesthree)
Bass – Mike Ardill (Vomitous)
Drums – Willy Taylor (The Obscene Machine)
Recorded at Studio FeRoX.