A Dying Art by Condemned (Brutal Death Metal, 2010)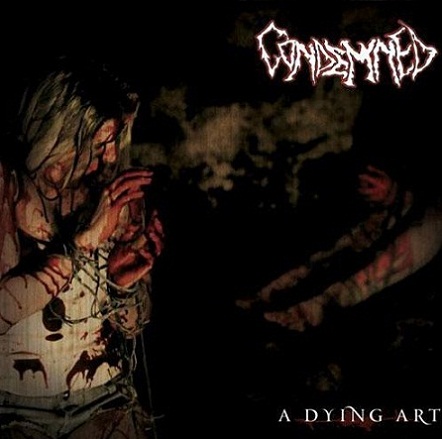 We're currently working on restoring the stream for this release. Please check back soon.
TRACK LISTING ;
1. The Dark Place
2. Everybody Died Last Night
3. My Blood Runs Black
4. Here Come My Eyes
5. A Dying Art
6. Almost Cannibal
7. Every Last Cruelty
8. The Body In The Box
9. Death Followed…
10.Leave Me Alone (Or I'll kill Again) / 30 Seconds To Suffer (Hidden Track)
BUY CD:  Underground Movement
Thanks to Willy Taylor for allowing me to upload this album to the Archive.
Vocals – Pete Clarke (Abbattoir, Zombified, The Obscene Machine)
Guitars/Bass – Steve Moore (Devilmakesthree)
Drums – Willy Taylor (The Obscene Machine)
Owen Boden (Hexxed, The Obscene Machine) joined the line-up during the recording of this album, but did not have any input. All bass tracks for the album were were recorded by Steve Moore.
---
**** NERD ALERT ****

The short hidden track '30 Seconds To Suffer' was recorded at 280bpm to make it exactly 30secs.
---