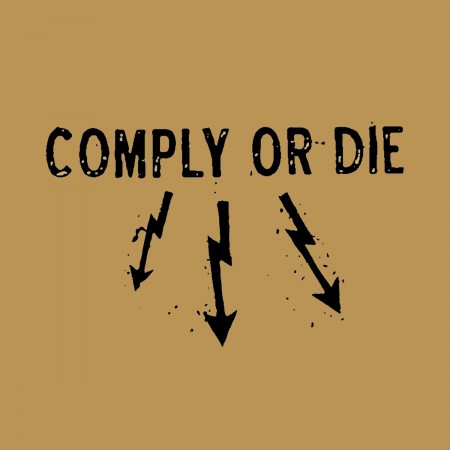 We're currently working on restoring the stream for this release. Please check back soon.
TRACK LISTING ;
1. Sixes
2. Three Suns
——————————————————————-
Double A-Side single. 'Sixes' and 'Three Suns'.
Noisy and flat out. Just how your mother likes it! Happy 2012 from Comply Or Die!
Recorded with Frankie McClay at Einstein Studios one day in September 2012. Frankie played his dirty organ on Three Suns. Siobhan Barbour provided the image for Sixes. Glyn Smyth provided the logo. Comply Or Die did the rest. Physical CD limited to 50 copies, hand made, hand printed & hand numbered.
Michael Smyth – Guitars & Vocals
Ian Pearce – Bass & Vocals
Matt Crothers – Drums