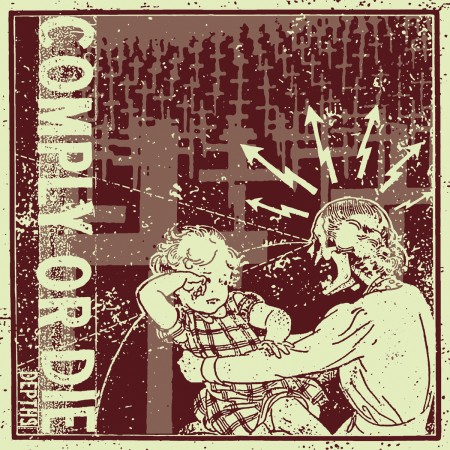 We're currently working on restoring the stream for this release. Please check back soon.
TRACK LISTING :
1. Official Secrets
2. Shanghaied
3. Tetsuo
4. Vermin
5. I'm Sick (Of This)
6. Motives
7. Viscera
8. D.M.T.
FREE DOWNLOAD:  Bandcamp 
Comply Or Die's second album, 'Depths'. 8 songs, 45 minutes of pure aural ecstacy. More riffs, more shouting, more bottom end and more heavy drums than you could shake a lot of wood at.
Recorded, mixed and mastered by Frankie McClay at Einstein Studios. Art by Glyn Smyth (www.scrawled.co.uk)
Michael Smyth – Guitars & Vocals
Ian Pearce – Bass & Vocals
Matt Crothers – Drums