Bloodfire Sunset by Coldwar (Death Metal, 2007)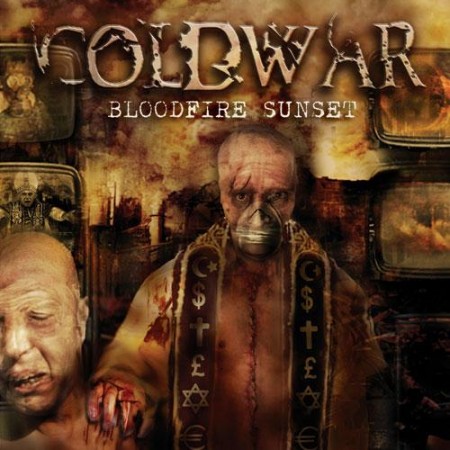 We're currently working on restoring the stream for this release. Please check back soon.
TRACK LISTING ;
1. Death Of Birth
2. Furnace
3. We Are Murder
4. Vatican
5. Spike My Eyes
6. Zero
7. Democracy The Undertaker
8. The Culling
9. Enter Darkness (Portrait Of The Apocalypse)
10.Preaching To The Perverted
11.Outro
BUY/DOWNLOAD:  COLWARD Official  –  Underground Movement 
Guitars – Bert Gore
Bass – Skinny
Guitars – Paul Nash
Drums – Marty Mc Elhinney
Vocals – Trevor McLave
Keyboards on "We Are Murder" by Shane Cusack.
Recorded and mastered at Cosmic Studios, Dublin, Winter 2006/07 by Jean Claude Bayet.
All artwork and layout by Sean Fitzgerald.