Resolution by Chosen (Death Metal, 2013)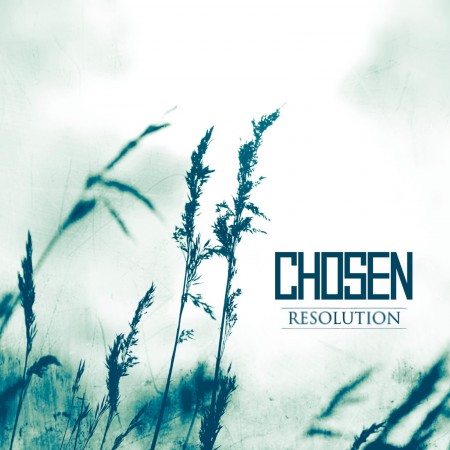 We're currently working on restoring the stream for this release. Please check back soon.
TRACK LISTING :
1. Engines Of Belief
2. Defective Prospection
3. The Narcissism Epidemic
4. Mental Clarity
5. Diminishment
6. Instinct 05:18
7. Asch's Paradigm
8. Metaphysical Contradiction
9. The Departure Lounge
BUY/DOWNLOAD:   Chosen    Bandcamp    Soundcloud   
'THE DELUXE SPECIAL EDITION' Bonus Disc…
TRACK LISTING :
1. Terrestrial Depletion
2. Manufacturing Victims
3. The Corollaries of Doubt
4. Instinct (Rough Mix)
5. Diminishment (Rough Mix)
6. The Departure Lounge (Rough Mix)
7. Defective Prospection (Drum & Bass Tracks)
8. The Narcissism Epidemic (Drum & Bass Tracks)
9. Metaphysical Contradiction (Drum & Bass Tracks)
Recorded at Westland & Komodo Studios, Produced by Alwyn Walker
Mixed at Westland Studios, Dublin, Ireland
Mastered by Darrell Walker at MSB Mastering
All Artwork, Photography and Design by Fiaz Farrelly
David McCann – Drums/Percussion
Paul Shields – Vocals/Guitars/Bass
Backing Vocals – Alwyn Walker/David McCann
Sound FX/Synth – Paul Allen/Chosen/Alwyn Walker
Jackie Mc Nally – Additional Vocals
Fiona Morrin – Fiddle
Editor Notes:
Review from the original IMA blog…
CHOSEN haven't had a straight forward run at creating their debut album. In their earliest incarnation the band released a trio of demos entitled 'Fragment – Piece I, II, III' as well as a few other promos. But ironically this particular line-up would indeed fragment, leading to the formation and evolution of two very different bands. The Sludge/Doom styled TWO TALES OF WOE and the Melodic Death Metal duo that is the current CHOSEN. And as much as I loved those early releases at the time and still do today, I don't think I could have envisaged that particular line-up to have ever gone on to create this 'Resolution' album.
Persistent line-up troubles delayed the first stages of this albums recording process to the point that the band actually called it quits at one point. But the core members of guitarist Paul Shields and drummer Dave McCann still had a hunger in them and to their testament decided to complete what they had started a few years earlier and resurrected the band again. The decision was eventually made for Shields to handle guitar, bass and vocals in order to complete the recordings. A wise decision that will hopefully pay huge dividends for them.'Engines Of Belief' is the bands opening statement of intent. And right from the off it's clear that Shields and McCann mean business. The tribal, almost celtic drumming and acoustic intro suddenly gives way to razor sharp riffs and caustic vocals, while the melodic clean sung chorus counteracts the overall intensity nicely. It's quickly followed by 'Defective Prospection'. The rapid-fire intro initially brings to mind FEAR FACTORY or STRAPPING YOUNG LAD and the vocals are more varied here also alternating nicely between clean and death styles. But it's third track 'The Narcissism Epidemic' where the band really start to spread their Prog/Tech Metal wings a little. The understated acoustic intro lures you in with its rich and comforting guitar tone before your jarred back to reality with a magnificent crushing riff and pummelling drums. The OPETH influence at times is unmistakable as the track weaves in and out between melodic, clean sung and superb harsh-throated metallic sections. Quite simply! The track is a masterpiece!
The quality of the song writing and musicianship doesn't let up once for the duration. There are flurries of Prog and dare I say "Djent" dotted all over the album, as well as glorious moments of outright Metal fury on tracks like 'Aschs Paradigm' and 'Instinct' with a killer riff that simply lays waste to everything within speaker range. And yet all the while they manage to maintain a perfect balance between the crushing metal weight on one side and the opposing melodic, mellower on the other end of the spectrum. With penultimate track 'Metaphysical Contradiction' being a perfect example of this. Album closer 'The Departure Lounge' is another powerhouse as riffs and blast-beats are hurled hard and fast and again you're steered through a technical obstacle course of tempo changes and vocal ranges. A perfect finish that will leave you begging for more!
The range of influences on offer is breathtaking. You can hear classic Prog/Death elements of bands like ATHIEST, DEATH and OPETH as well as the crushing intensity of MESHUGGAH throughout the entire nine tracks on offer. And most importantly the two lads have the chops to match the quality and musicianship of the aforementioned legendary groups. On the one hand they utilize straight up Death Metal and then in a blink you're side-swiped with displays of simple melodic clarity or a battery of technical riffs and drumming.
Production courtesy of the ever impressive Alwyn Walker is easily one of the best I've heard from him. And that's saying a lot given his track record. With this particular album and the latest releases he's helmed for DICHOTOMY and ATHEOS, he's set the bar very high indeed for underground Irish metal in general.