Out Of Control by Blackwych (Heavy Metal, 1986)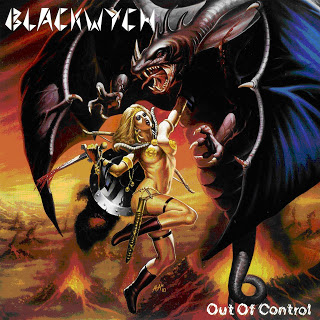 We're currently working on restoring the stream for this release. Please check back soon.
TRACK LISTING:
1. Out Of Control
2. Rockin' Lady
3. Man Hunt
4. Burning Down The Line
5. Death's Dealer
6. Metal Mania
7. Mental Telepathy
8. Give Up
9. Rock'n'Roll
10.The Hangman
Thanks to Dec James for allowing me to upload this demo to the Archive.
—————————————————————————————
As of June 2013, 'Out Of Control' has finally been released on CD through Irish label Slaney Records.
—————————————————————————————
Ciaran James(Canning) – Vocals
Declan James(Canning) – Guitar
Niall C. James – Bass
Bobby Tierney – Guitar
Chris Andralinus – Drums