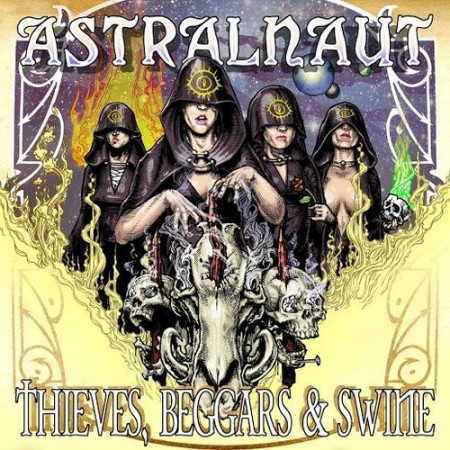 We're currently working on restoring the stream for this release. Please check back soon.
TRACK LISTING ;
1. Ego Eccentric
2. Mac Tire
3. Neopium
4. Utopian Dawn
5. Dethroned
Available to stream/download/buy from the band…
Bandcamp      Soundcloud     
…………………………………………………………………………………
Astralnaut's 3rd studio endeavor, 'Thieve's, Beggars and Swine', released 14th of May 2014 was written entirely by Astralnaut.
Recorded by Alan Hanlon (Hi-Tone Studios), Clark Phillips and the various able bodied members of the band.
Mixed and mastered by Astralnaut and Clark Phillips )Great Northern Productions) between the months of February and May this year. 2014.
Thomas Mallon – Vocals
Gaz Treanor – Lead Guitar
JonJoe Harrison – Bass Guitar + Backing Vocals
Stephen Todd – Drums
Pearse Donnelly – Rhythm Guitar + Backing Vocals