24.11.17 by Aponym (Instrumental, 2017)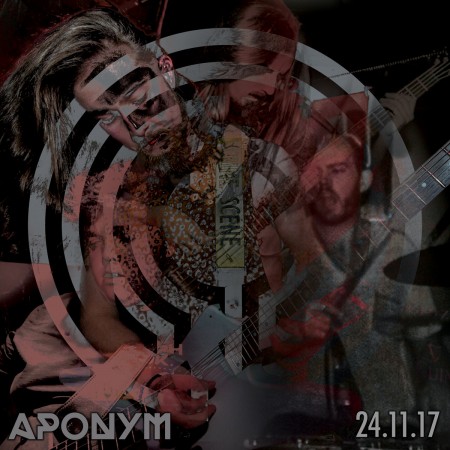 We're currently working on restoring the stream for this release. Please check back soon.
TRACK LISTING:
1. Tusk
2. Here Of Your Own Accord
3. Worm God
4. Every Low Ambition
5. Makt
Release Date:  8th January, 2018
Buy/Download:  Bandcamp  
Recorded during Aponym's debut headlining gig at Fred Zeppelin's in Cork City on November 24th 2017, 24.11.17 features live versions of 3 tracks off "Deus Incognitus" as well as 2 previously unreleased tracks.
Engineered and Recorded by Pavol Rosa 
Mixed by Dave Longan 
Additional Guitar on 'Makt' by Finn Fogarty
Samples on 'Tusk': 
Plan 9 From Outer Space (1959) & 'Long Way Away (Intro)' by Clipping. (Sub Pop Records)