Twenty Fifteen by Acid Age (Thrash Metal, 2015)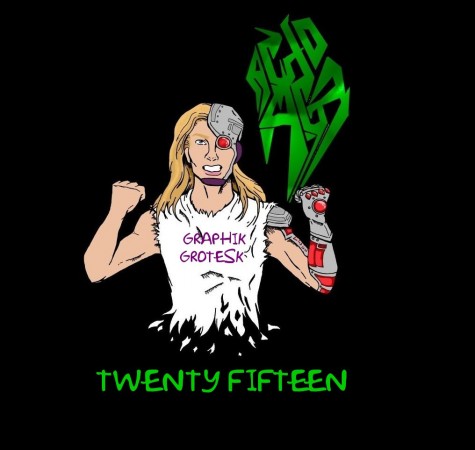 We're currently working on restoring the stream for this release. Please check back soon.
TRACK LISTING;
1. Graphik Grotesk (2015)
2. No Place To Skate (Live)
3. Zombie Sabbath (Live)
4. Woman With No W (Live)
5. Don't Feed The Bitch (Live)
Released March 25, 2015
BUY/DOWNLOAD: Witches Brew Bandcamp  
Editor Notes:
The crazy, mad thrashing lads in ACID AGE have re-recorded their first ever song entitled Graphik Grotesk with the current line up! They've then paired it up with some very cool live tracks to help raise funds for the label so I hope you'll pitch in for this thrash cause!
About Graphik Grotesk, Jude writes: "This song was written by myself late 2012 and as some of you may know it was the first ACID AGE song anyone heard. It's the tale of a guy called Magnotta who played a Jack The Ripper based PS1 game so much that he replicated the gory murders in it. On the original version I played all instruments (bar drums) and sang, this version is the first time it has been recorded as a full band and I wanna thank Luke, Jake and Eddie for their great work and powerful efforts in improving the song. I also wanna thank Christopher Owens for his hilarious intro and closing jokes and Luke Turnbull who guested on backing vocals. The drums were recorded at Buck Defects studio and the vocals were done in Birmingham."