Enter the Zomborg by Acid Age (Thrash Metal, 2013)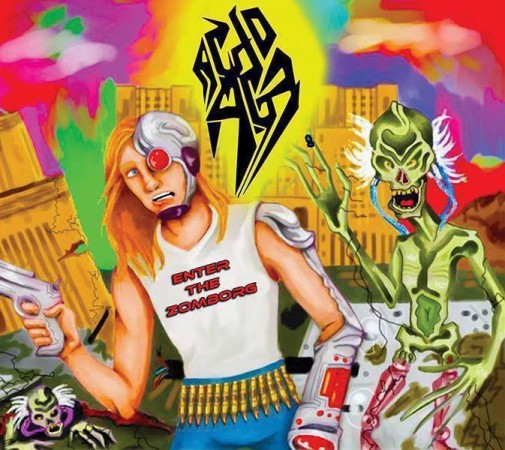 We're currently working on restoring the stream for this release. Please check back soon.
TRACK LISTING ;
01. Ad Initium
02. Grave Robber
03. Zombie Sabbath
04. Anak Durhaka
05. Tyburn Tree (featuring Tony Portaro 'WHIPLASH')
06. Lady Deathsquirt
07. Don't Feed the Bitch (featuring John Roche 'GAMA BOMB')
—————————
08. Combat Shock **
09. Toxic Avenger **
10. Redneck Zombies **
…………………………………………………………
Jude McIlwaine – Guitars/Vocals
Jason Harkness – Drums
Jake Martin – Bass
Released on Punkerama records in October 2013 and was reissued in early 2014 by South Korean label Tachycardia Records.
(**)The South Korean version features 3 bonus tracks, all from "The Troma-Tized" EP.