Drone Shark Ethics by Acid Age (Thrash Metal, 2014)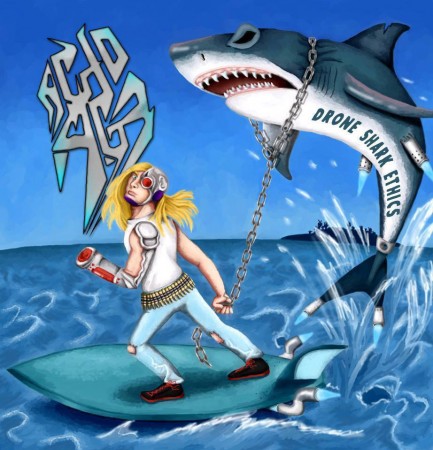 We're currently working on restoring the stream for this release. Please check back soon.
TRACK LISTING ;
01. Knight of the Living Shred
02. F.T.P.L. (Fuck the Poor Legislation)
03. Hyper Thrash
04. Fall on Your Sword
05. Charles Gein
06. Drone Shark Ethics
07. 50,000 Robot Archers
08. Big Long Song
09. No Place to Skate
10. Women with No W
11. Septic Butcher
12. U.F.A. Attack
13. Hound Dog  (featuring Felix Griffin ex-'D.R.I.')
………………………………………………………………….
Recorded in three separate sessions.
The drums were recorded at "The Doghouse" home studio owned by legendary punk rock vocalist Buck Defect from THE DEFECTS.
Jude McIlwaine – Guitars/Vocals
Luke Tolcher – Drums
Jake Martin – Bass