The Plagued Troubadour Session by Aborted Earth (Death Metal, 2020)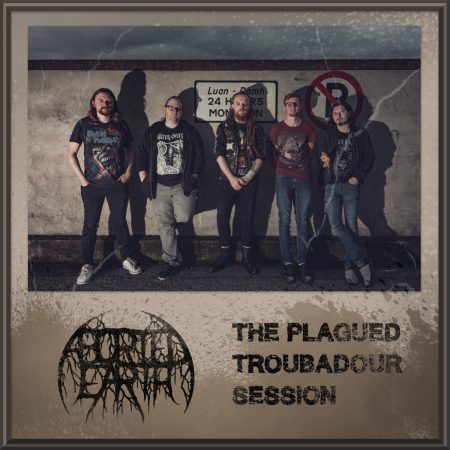 We're currently working on restoring the stream for this release. Please check back soon.
TRACK LISTING:
01. Deciever 
02. Fallacy 
03. Frailty 
04. Dying Inside (Bit by Bit) 
05. 9 to 5 (Back To The Grind) 
06. The Purist 
07. Al Gored Into Submission 
08. Extra-Microbiology 
09. Wombripper 
10. MAGA (Make Arianna Grind Again) 
11. Dog On A Pike 
12. Rid The Toxins 
13. Money Talks 
Recordings of the bands Live Setlist Session in Troubadour Studios, Room 6.
50% of sales going to a charity helping the homeless in Ireland.
Release Date:  31st July, 2020   
BUY/DOWNLOAD:  Bandcamp   
Shannon Bowman – Guitar, Backing Vox, Artwork, Mixing & Mastering
Darragh O'Connor- Guitar, Recording
Dan O'Connor – Drums, Cowbell (Finally)
Ian Bowman – Bass, Aesthetics
Jamie Murphy – Vox, Talking Shite