Retribution
Death Metal / Co. Limerick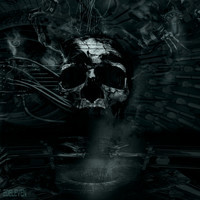 Links
The first incarnation of RETRIBUTION took form sometime around 1989/90 featuring Shane, Mark, Niall, Declan and Austin. Nothing was ever recorded by this line-up but they did play a handful of local gigs. The biggest and best one was supporting MY LITTLE FUNHOUSE along with 
MORTAL AFFLICTION
. MY LITTLE FUNHOUSE had only just supported GUNS 'N' ROSES earlier that week in Slane Castle which resulted in a full house for the gig. And that was pretty much it for RETRIBUTION as a full band as this line-up only lasted for a few short years and soon dissolved with Austin, Mark and Declan forming 
ESTRANGE
 in 1995 along with Marks twin brother Jason.
Shane resurrected the RETRIBUTION name around the mid 2000's when he, like Austin with his 
CRYPTUS
 project, began to explore home recording. The intention was only to self record and not to gig or reform. He tried to get Austin back in to contribute some vocals but it never came to happen so all vocals were done by Shane himself as well as guitars, bass and drum programming. To date he has recorded and released three demos online for streaming and free download which you can check out on the Soundcloud players below.
Members (Former)
Mark O'Doherty - Guitar
Niall Malone - Bass
Declan Malone - Drums
Austin Buckley - Vocals