Mortal Affliction
Death Metal / Co. Limerick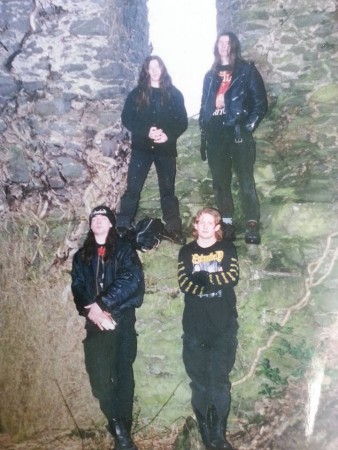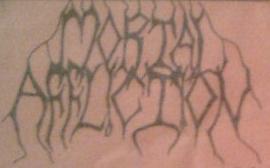 Links
MORTAL AFFLICTION were formed in the early nineties from the remnants of several attempts at a rock and roll band. Their one and only demo was recorded in 1992 in Xeric Studios, Limerick. There were about 200 copies of the demo tape made which even got a little airplay on the 2FM Metal Show with the track 'I Grant Pain'. Anyone who got one of the first 100 tapes would have a different ending to 'Assemble To Destroy' as the studio messed up the master, but let them re-record the ending to make up for it. So the next 100 copies were different.
There's also quite a bit of confusion over who played bass on the demo. John Sloan had written a lot of the stuff but wasn't in studio with the band for the recording. It's not clear who actually played bass for which tracks or parts, but it may have been Dominic and Nigel that recorded it, although Dominic says that Mark O'Doherty (THE SWARM) played for some of the recording. Mark also gigged with the band. And apparently at one point Mark's twin brother actually stood in for some photos as Mark wasn't around on the day.
A few local gigs followed the release of the demo including one in Legends Nightclub in Limerick which was recorded on video, so if any older heads out there read this and think they might have a copy then go dig it out and get in touch. They also played at a Limerick metal festival at the Tait Centre and supported MORPHOSIS along with INCISION in Nancy Spains, Cork which was organised by the Brian Quirke of 'Friendly Snare Distro'.
Drummer John Guerin emigrated shortly after that and the band pretty much wrapped it up around 1994.
Vocalist Nigel Donohue passed away in a car accident in 1999.
Genres
Death Metal, Thrash Metal
Members (Current)
Nigel Donohue [RIP 1999] - Vocals/Guitar
Dominic Sloan - Guitar
John Guerin - Drums
John Sloan - Bass
Members (Former)
Mark O'Doherty - Bass (Live/Session)