Hallowed
Heavy Metal / Co. Cork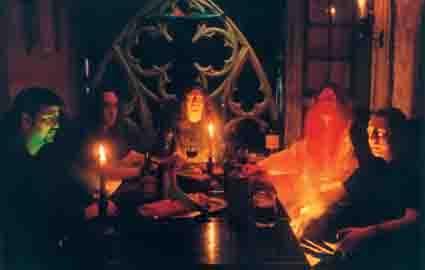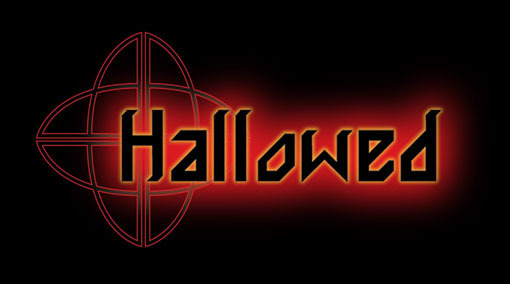 Links
HALLOWED,  much like CARNÚN RISING, have had a very slow and staggered existence. Relocating from Germany to Ireland and various line-up difficulties have plagued the band pretty much from the beginning. Which is a total shame as their 2003 debut album 'Forgotten People' is a belter. It would take another five years before any new material was released in the form of the two track 'Air Of Paranoia' single which certainly whetted the appetite for the yet to be finished second album, "Seed Of Nephilm". Progress was slow but eventually a four track  sampler was released with the 'Air Of Paranoia' track again along with three other previously unreleased. More successful appetite whetting.
Unfortunately! Line-up issues struck the band again and the album recording was halted. Without a suitable vocalist to compliment the music Ian decided to mothball the band for the foreseeable and concentrated on other musical outlets. He's still on the look out for a vocalist that could bring something unique to HALLOWED and hopes to resurrect the band some day. But until that day comes the tracks will remain unreleased.
HALLOWED bio taken from Myspace……In the late 90's guitarist Ian O'Sullivan left for Germany determined to make a mark on the world of music. In 99, he met fellow Irishman and vocalist Camillus Croke and together they traveled Western Europe playing everything from Rock Cover music to Irish Folk. Soon after, Jesse Braun from New York joined them on drums and together they began formulating a musical direction with O'Sullivan as main Composer. A second guitarist was found in Drew Myers also from the U.S.A. and a chance meeting led to John A.B.C. Smith, AKA Dario Trobok (ex-SCANNER) joining the band. All the pieces were now in place!

In October 2002, HALLOWED recorded their first demo in Mohrmann's Studios, Bochum, Germany and were immediately brought to the attention of Axel Thubeauville of Shark Records. His sharp eye for spotting talent at an early stage is world-renowned. The Shark label is responsible for discovering such world class acts as SEPULTURA, WARLOCK  and STRATOVARIOUS to name but a few and in February 2003, HALLOWED returned to Mohrmann's Studios only this time to record their debut album. And this only six months after the band was officially formed!

The debut CD entitled 'Forgotten People' was released on Shark Records/Crazy Life Music since the 21st of July 2003 and received a lot of positive feedback, receiving 7.5 from Germany's Rock Hard magazine. In Late 2004 some of the band members decided to leave Germany and the Line- up had to be dissolved. O'Sullivan returned to Ireland disappointed, but was determined to put a new band together there. It did take some time to find the right mix of musicians but persistence paid off and the band is back on track in 2008 with a new album in the works which will be available later this year. In may 2008 Hallowed released a single called 'Air of Paranoia' as a teaser for the new record…..     Metal Forever!!
Genres
Heavy Metal, Power Metal
Members (Current)
Ian O'Sullivan - Guitars
Camillus Croke - Vocals
Noel Cunningham - Bass
Mike Daly - Guitars
Cathal Murphy - Drums
Members (Former)
Michael O'Sullivan - Vocals
John A.B.C. Smith - Bass
Denis Coveney - Bass
Dario Trobok - Bass
Keith Jones - Bass
Drew Myers - Guitars
Jesse Braun - Drums