Ephemeral Cognizance
Instrumental / Co. Limerick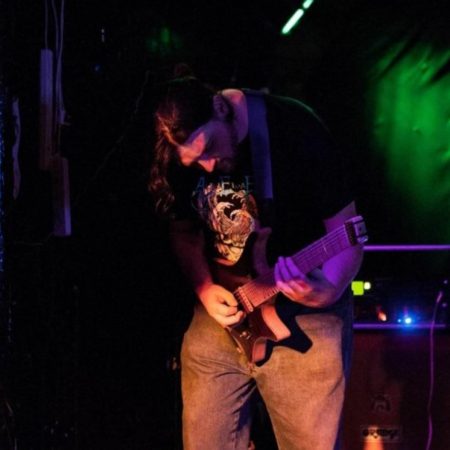 Links
Official Biography…
EPHEMERAL COGNIZANCE is the musical outlet of PJ O'Connell.
"I started playing guitar at 12, initially inspired by the likes of Nirvana and Guns N'Roses. I owe everything I learned to the Bourke and Beasley families, and to all the groups I played with in Tralee way back. When I discovered Nevermore and Jeff Loomis, that's what led me down the path of 7 string guitar.
My influences include, but are not limited to – Nevermore, Gorguts, Karnivool, Car Bomb, Kaki King, Turnover, King Crimson, Plinth, Leprous, Jonwayne, clipping., Tyler The Creator, Edge of Sanity, Dysrhythmia, Radiohead, Nobuo Uematsu, Nik Kershaw, Johnny Hiland, Brett Garsed, Allan Holdsworth and Tigran Hamasyan.
Although I have a strong passion for technical and heavy music, my main calling is melancholy. Hopefully, I can achieve the sound of melancholy amidst the chaos.
I would love to play this music live at some point. If you are interested in what you hear and would like to get involved, please contact me using any of the means listed on this website.
Also, please check out my other band if you enjoy progressive metal, HEDFUZY. I am also available for session guitar work."
Genres
Instrumental, Progressive