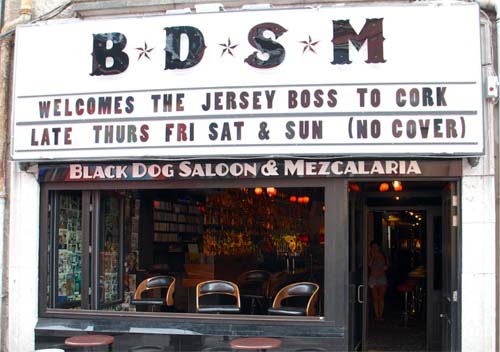 Staying true to Cork's great tradition of rock bars and alternative venues like Snotty Joes and McCabes, we present an enthralling mix of indie, alternative, punk and classic rock in the Black Dog Saloon & Music Club (BDSM).
Surround yourself in vintage 1970s New York/ Cork decor and explore our hidden secrets.
We have sourced some of the finest tequilas and whiskies from around the world exclusively for BDSM, all while putting together a unique array of premium quality wines, beers, cocktails and call shots.
We have live music from world renowned bands and DJs playing the very best of ska, indie, alternative, rock and metal.
If you're looking for a place to relax and escape definition, then tie yourself up at BDSM!