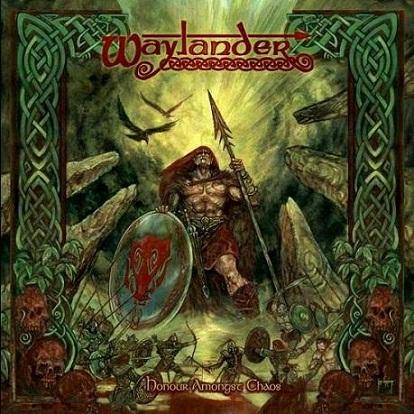 TRACK LISTING ;
01. As the Deities Clash
02. Walk with Honour
03. Beyond the Ninth Wave
04. Galloping Gaels
05. To Dine in the Otherworld
06. Usurpers of Our Legacy
07. Taker of Heads
08. Elemental Chaos
09. Brú Na Bóinne
………………
10. Re-born to the Fight **
———————————————————————
Released by Listenable Records.
Recorded and mixed at StoneCircle Studios, Lurgan.
**A re-recording of "Born To The Fight" from "Reawakening Pride Once Lost" with new lyrics was also recorded, but not mastered with the rest of the album. It was included on some versions of the album as a bonus track.
Ciarán "Ard Chieftain" O'Hagan – Vocals
Saul McMichael – Guitars
Michael Procter – Bass
Dave Briggs – Whistle/Mandolin/B.Vocals
Den Ferran – Drums