Dawning Of A New Age by Waylander (Black Metal, 1996)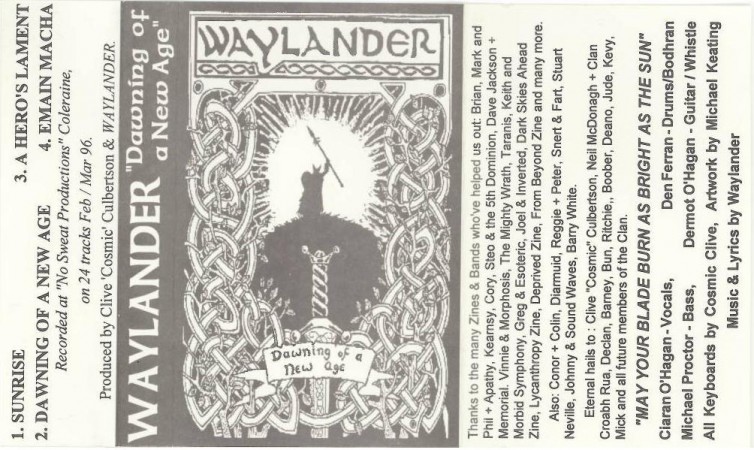 We're currently working on restoring the stream for this release. Please check back soon.
TRACK LISTING :
1. Sunrise
2. Dawning Of A New Age
3. A Hero's Lament
4. Emain Macha
Recorded at 'No Sweat Productions', Coleraine, Feb/Mar 1996.
Produced by Clive Culbertson and WAYLANDER.
Artwork by Michael Keating.
Vocals – Ciarán "Ard Chieftain" O'Hagan (Mindscape)
Drums/Bodhran – Den Ferran (Runecaster)
Bass – Michael Proctor
Guitar/Whistle – Dermot O'Hagan
Keyboards[Session] – Clive Culbertson