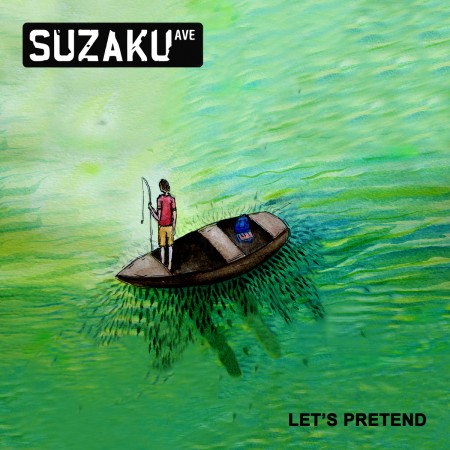 TRACK LISTING :
1. Sleepers
2. Ben Bulben
3. Let's Pretend
4. A Butterfly's Shadow
5. All the Little Fishes
These tracks were mixed to be played loud so turn them up.
Stephen Moody – Lead vocals
Fionn Murray – Guitars, backing vocals, violin, electronics
Andrew Shovlin – Bass, backing vocals
Jack Doyle – Drums, backing vocals
All music and lyrics by Suzaku Avenue, with the assistance of Ross Byrne.
All music performed by Suzaku Avenue.
Engineered and recorded by Joe Duggan, Ashley Nicholson and Andrew Shovlin.
Mixed and mastered by Fionn Murray and Andrew Shovlin.
Cover art by Clare Foley (clarefoleyartist AT gmail DOT com).
Cover design by Fionn Murray.
Copyright Suzaku Avenue 2014. All rights reserved.