Don Seantalamh a Chuid Féin by Sodb (Black Metal, 2013)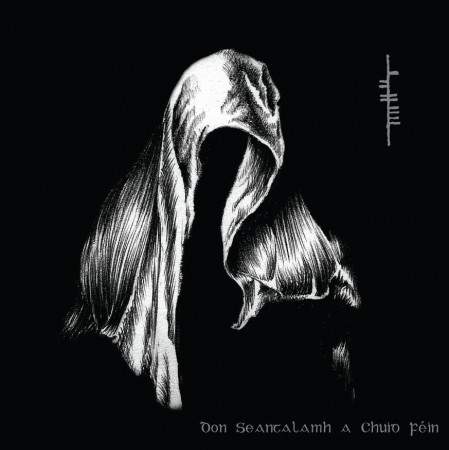 We're currently working on restoring the stream for this release. Please check back soon.
TRACK LISTING ;
1. Don Seantalamh A Chuid Féin
2. Aigre Ré
3. Tethered
4. Old And Withered Form
………………………………………………………
Irene Siragusa – Bass
J. Mac Con Rí – Drums
Donal Fullam – Guitars
E'en O'Loingsigh – Vocals, Guitars
1st edition: 100 copies.
Pro-printed cassettes.
Handmand screenprinted inlays on black card.
2nd press: 100 copies with different cover art (black on white cover).
VOID001
Reissued on 12″ Vinyl, limited to 500 copies (150 grey, 350 black).