Covenant by Rotlaust (Ambient Metal, 2020)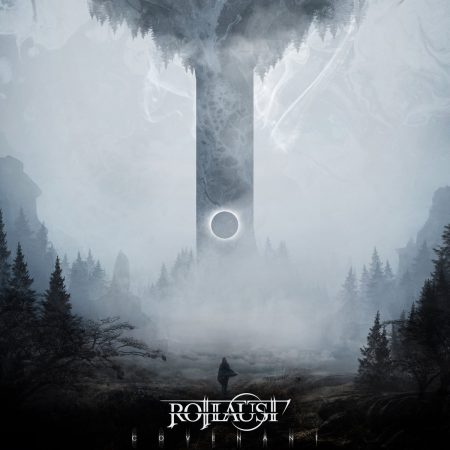 We're currently working on restoring the stream for this release. Please check back soon.
TRACK LISTING:
1. Cold Fluorescence 
2. Covenant 
3. Sun Circles 
4. All This Silence 
5. The Day the Whole World Went Away (NIN Cover) 
Release Date:  28th October, 2020
BUY/DOWNLOAD:  Bandcamp
STREAM: Distrokid  
Written by Rotlaust & David Redmond
Produced by Rotlaust & David Redmond
Mixed by Rotlaust
Mastered by Stephen Lovatt
Artwork by The Iron Parasite
Vocals on the cover of "The Day The Whole World Went Away" by Nine Inch Nails were provided by Kev Peelo
---
"Covenant" takes the form of a deep instrumental narrative, and takes influence from the likes of Tool, Nine Inch Nails and Ben Howard, as well as film composers such as Hans Zimmer, Howard Shore, Trent Reznor & Atticus Ross.
Work began on "Covenant" in August of 2019 as a palette cleanser during periods of writer's block on heavier projects. Using cleaner guitar sounds and ambient synths, the base sound for the EP was quickly established and the material came soon afterwards. Four original songs were composed, and one Nine Inch Nails cover was arranged within several weeks.
It was at this time that producer/composer David Redmond was asked to be involved with the project to help with the final arrangements and production of the songs. Dave's input and contribution resulted in the material reaching entirely new levels of depth, nuance and complexity.
Together, Rotlaust and Redmond worked to produce a highly detailed and cohesive piece of work that explores a wealth of moods. Using musical motifs that span the entire release, they strived to recreate the function of a film soundtrack, effectively portraying a narrative through instrumental, progressive music.